Building a Learning Community
In order to change modern society for the better, we believe that it's necessary to develop a broader perspective through connections with various peoples, regions, and corporations, both domestically as well as internationally. DWCLA is a learning community, where students, faculty, and staff learn together while growing and supporting each other. We value connections with the world that exceed national borders as well as within local communities.
Connect with The World
The place for learning isn't just within the campus, it expands globally. We offer international exchange programs and overseas internships, based on our educational philosophy of internationalism. Students will be able to experience different cultures through their lives there and their interactions with the people. By deepening their learning, they will cultivate international viewpoints and values, and become people who can be active on the global stage.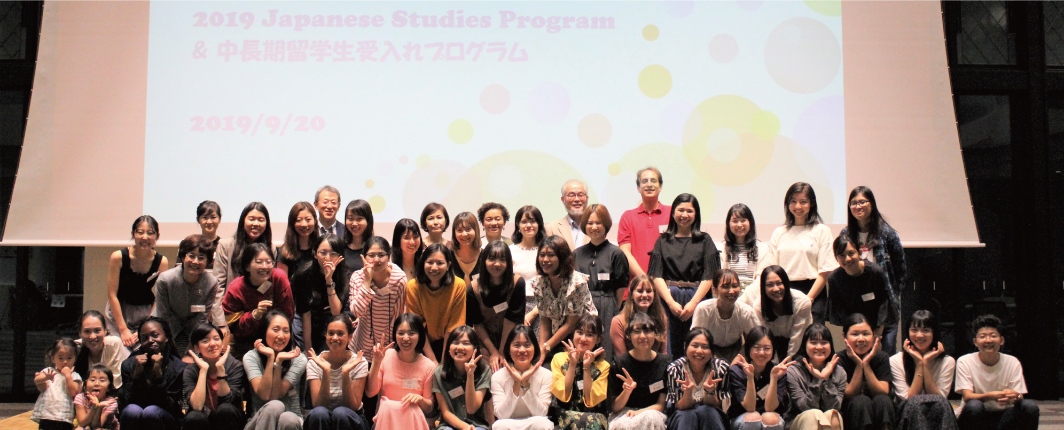 Meeting Students Individual Needs
65 Universities in 13 Countries and Regions, Locations where Learning Spreads
We have established opportunities for diverse international exchange by networking with universities in multiple countries and regions. In a learning environment that is most suitable for each student's study abroad goals and aptitudes, they can broaden their understanding of different cultures by learning about other cultures, their histories, and their traditions in a hands-on manner.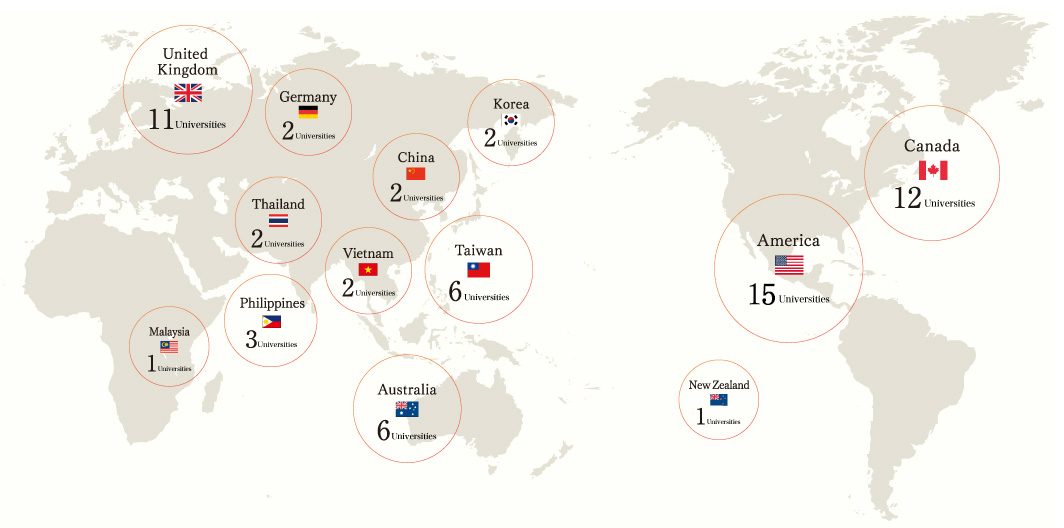 United States of America (15 institutions)
Canada (12 institutions)
United Kingdom (11 institutions)
Australia (6 Institutions)
New Zealand (1 institution)
Germany (2 institutions)
China (2 institutions)
Taiwan [the Republic of China] (6 institutions)
Korea (2 institutions)
Philippines (3 institutions)
Vietnam (2 institutions)
Thailand (2 institutions)
Malaysia (1 institution)