Have you ever felt out of place when discussing something in a group, or preparing for a presentation?
Have you ever felt like you wanted other people to see your reports or your works?
Have you ever wondered how students at other universities are studying?
Have you ever wanted to feel free to attend a workshop that will give you the opportunity to learn about something new and improve your skills?
Or have you ever wanted to study in a cozy space with a cup of coffee?
If you've ever had these feelings, then the Learning Commons is the place for you.
It's a creative learning space for students, and to put it simply, it's a place where students can freely try something interesting.
"Through coming into contact with various people, knowledge, and ways of thinking, I can realize ideas that I'd never have thought of before, and by sharing with others, these ideals can expand, and I can refine my potential into something that has a definite shape."
The Learning Commons has a mechanism that allows each person to have these such experiences in their own way, in accordance with their own interests and purposes.
Free learning expands your possibilities limitlessly.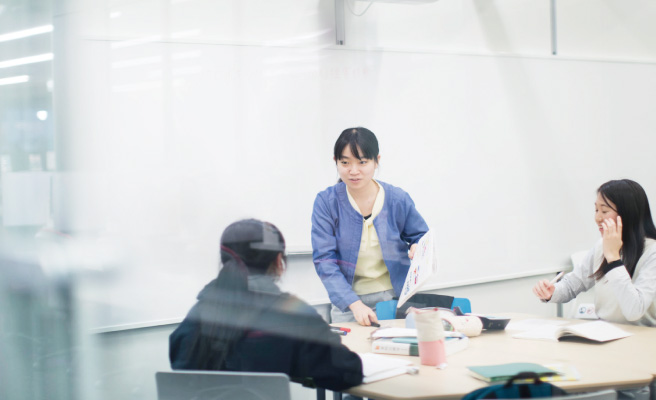 Creativity
Use your knowledge to come up with never-before seen creative ideas.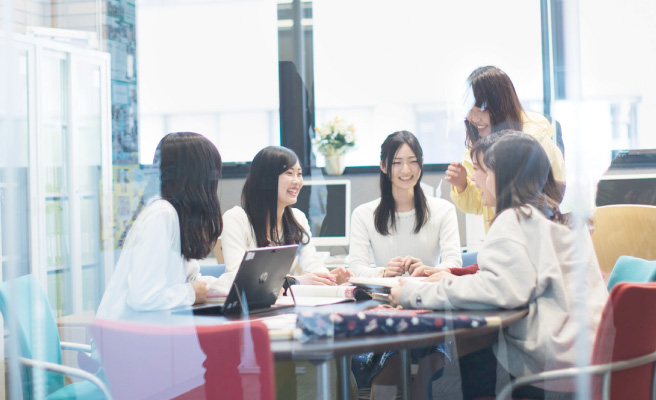 Visibility and Synergy
Break down the walls and make them into glass. Being able to see and hear about other people's learning behaviors creates a stimulus that enhances each other's learning effects.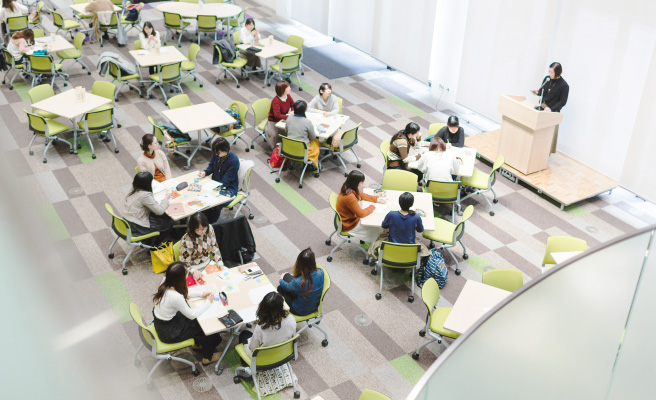 Metacognition
The event area is an atrium not just to allow people to look on from the 2nd floor, but to gain a new awareness by targeting and seeing our activities from a high position, which is called metacognition.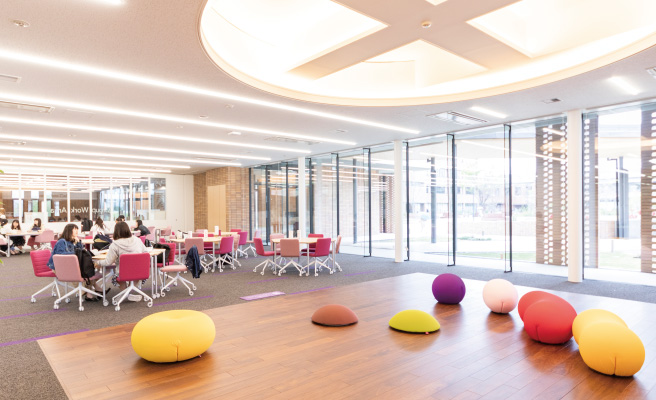 Excitement
An exciting learning space naturally makes you want to gather and do something.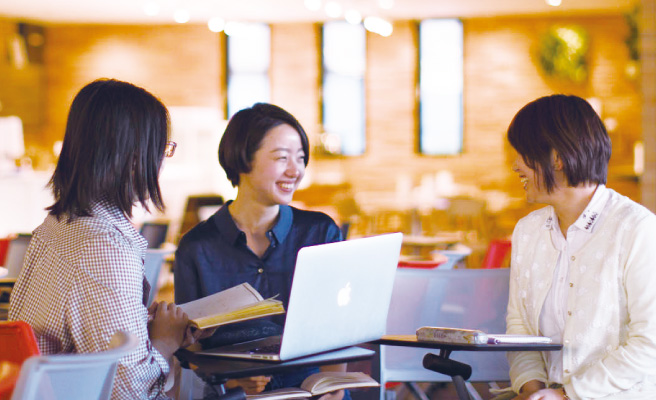 Exchange
A stage for student exchange across faculties, departments, and academic years.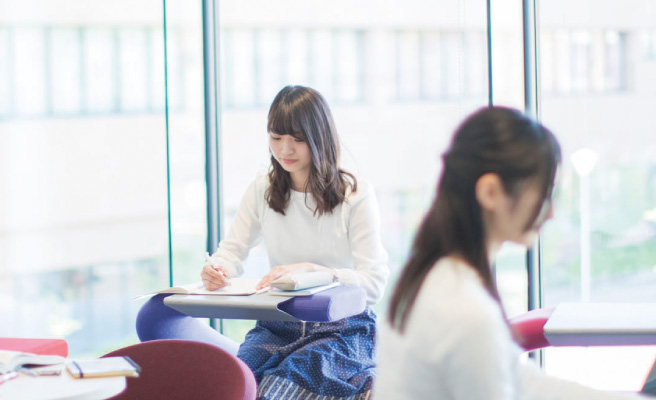 Flexibility
An environment that can be changed in accordance with the situation, using movable desks and chairs.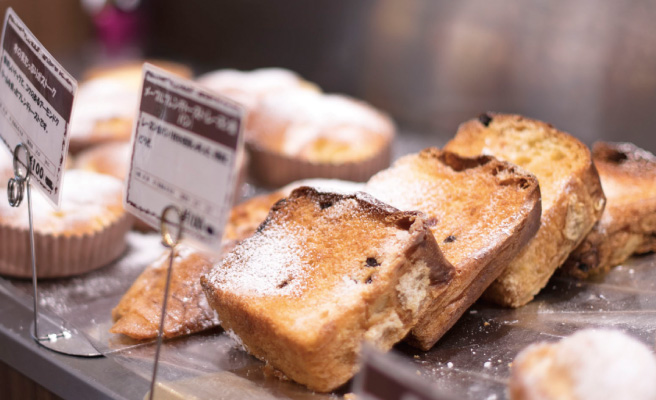 Amenities
We value coziness, such as allowing communication together with food and drink.