Kyotanabe Campus is located in the Kansai Science City area, a center of cutting-edge research, while Imadegawa Campus is located in the middle of historic Kyoto. The two campuses typify the exciting city of Kyoto, where enterprise and tradition coexist. Both are within walking distance of stations on the JR, private railway lines, or subways. Students commute from as far away as Nara, Shiga, and Hyogo, as well as from Kyoto and Osaka.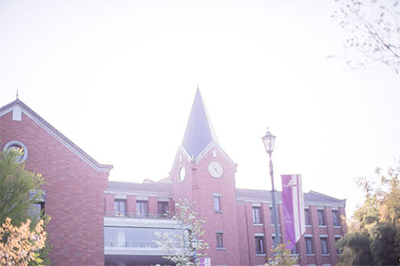 Kyotanabe Campus
Kodo, Kyotanabe City, Kyoto 610-0395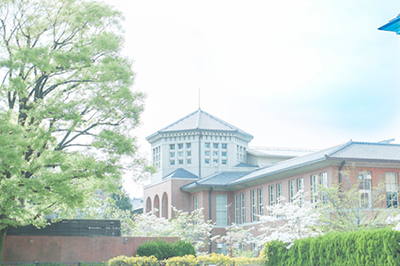 Imadegawa Campus
Teramachi Nishi-iru, Imadegawa-dori, Kamigyo-ku, Kyoto 602-0893
Kyotanabe Campus ⇄ Imadegawa Campus
Travel by Train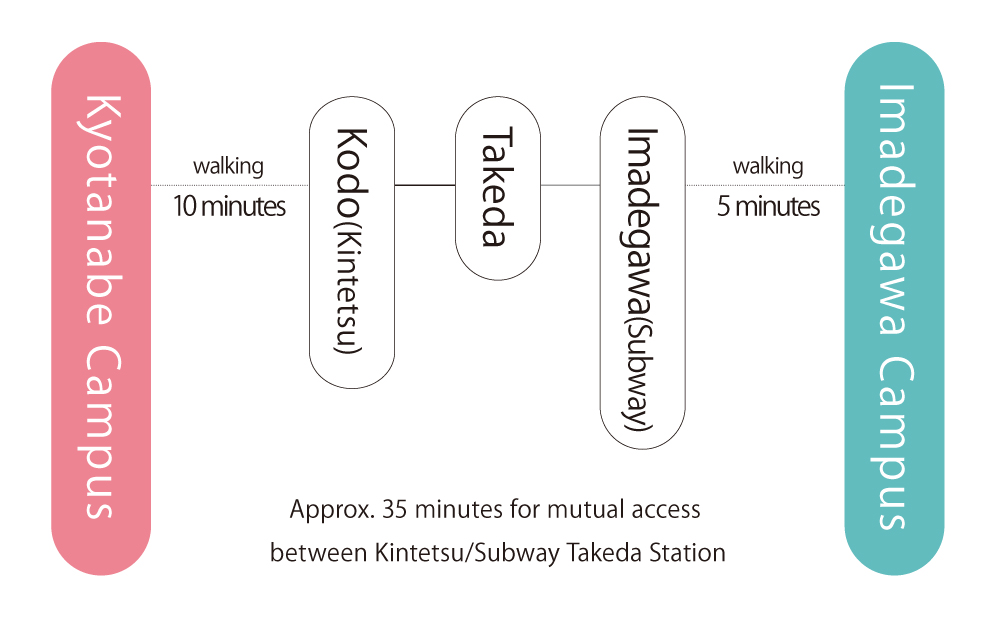 Travel by Shuttle Bus
You can take the shuttle bus that runs between the Kyotanabe and Imadegawa campuses by showing your student ID.
Shuttle Bus Between the 2 Campuses